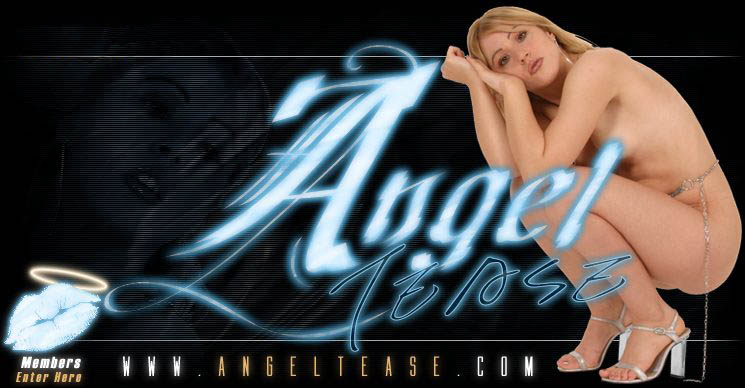 Hi ! My name is Daphnée and I welcome you to my site
www. AngelTease.com

WARNING: if you are NOT AN ADULT of legal age,
YOU ARE FORBIDDEN BY LAW TO ENTER THIS SITE.
(see LEGAL NOTE below)

I am not accepting any new members at the moment.
To see my pictures, retrieve them from
http://www.images4sale.com/store/12829
XXX - Daphnée !
AngelTease is best viewed at a minimum resolution of 800x600.
A resolution of 1024x768 or higher is best.
LEGAL NOTE:
This site contains material that is for adults only. If you are not an adult,
that is, if you are under 18 (or 21 in your jurisdiction)
we do NOT grant you the permission to view or enter this site and might bring you
and / or your legal guardians or parents to the proper courts of law.
Documents proving the legal age of persons depicted on this site are
available upon request to entities lawfully entitled to request them.
All content at AngelTease.com ©2003-2005 D. Feynman Photography